The Holes in the Wall Collective CABIN
We will miss you. Looking forward to building our next space in 2018.
. . .
Like Mary Poppins's magic bag, the cabin is bigger than it looks, holding four spacious rooms and a large open living room/kitchen with an eat-in counter space and a large working fireplace.
An all-wood interior keeps the cabin cozy in the winter and the temperature cool in the summer heat.
The cabin has a large screened-in porch with a working desk, two lounge chairs with side table and is equipped with outlets.
We offer single, double and dormitory style bedrooms for artists, workshops and working retreats.
Each room has a work desk + chair, closet space, a dresser and windows.
There are one and a half bathrooms, with a shower/bath and a washer/dryer.
The cabin looks out on a one-acre pond, the Holes in the Wall Big Garden/Tiny Farm and many acres of woodlands.
Yoko- single/double occupancy bedroom with full sized bed and plenty of light.
Dolphy- single occupancy bedroom facing the pond, with large fold-down working table.
Bucky- single occupancy room with desk for writing/working.
Jerzy- Large multi-use room for study, group work space or dormitory housing sleeping up to 3 people.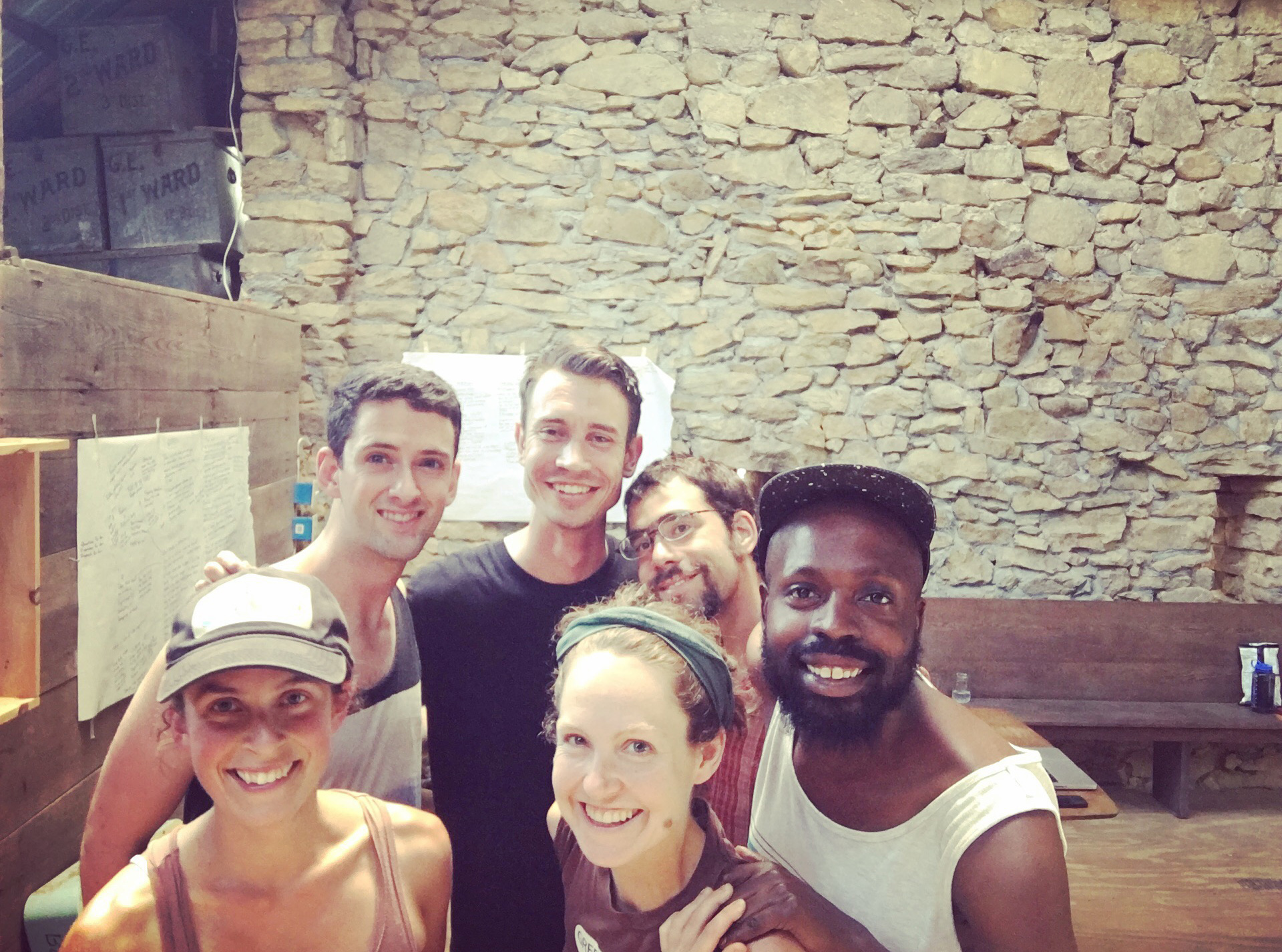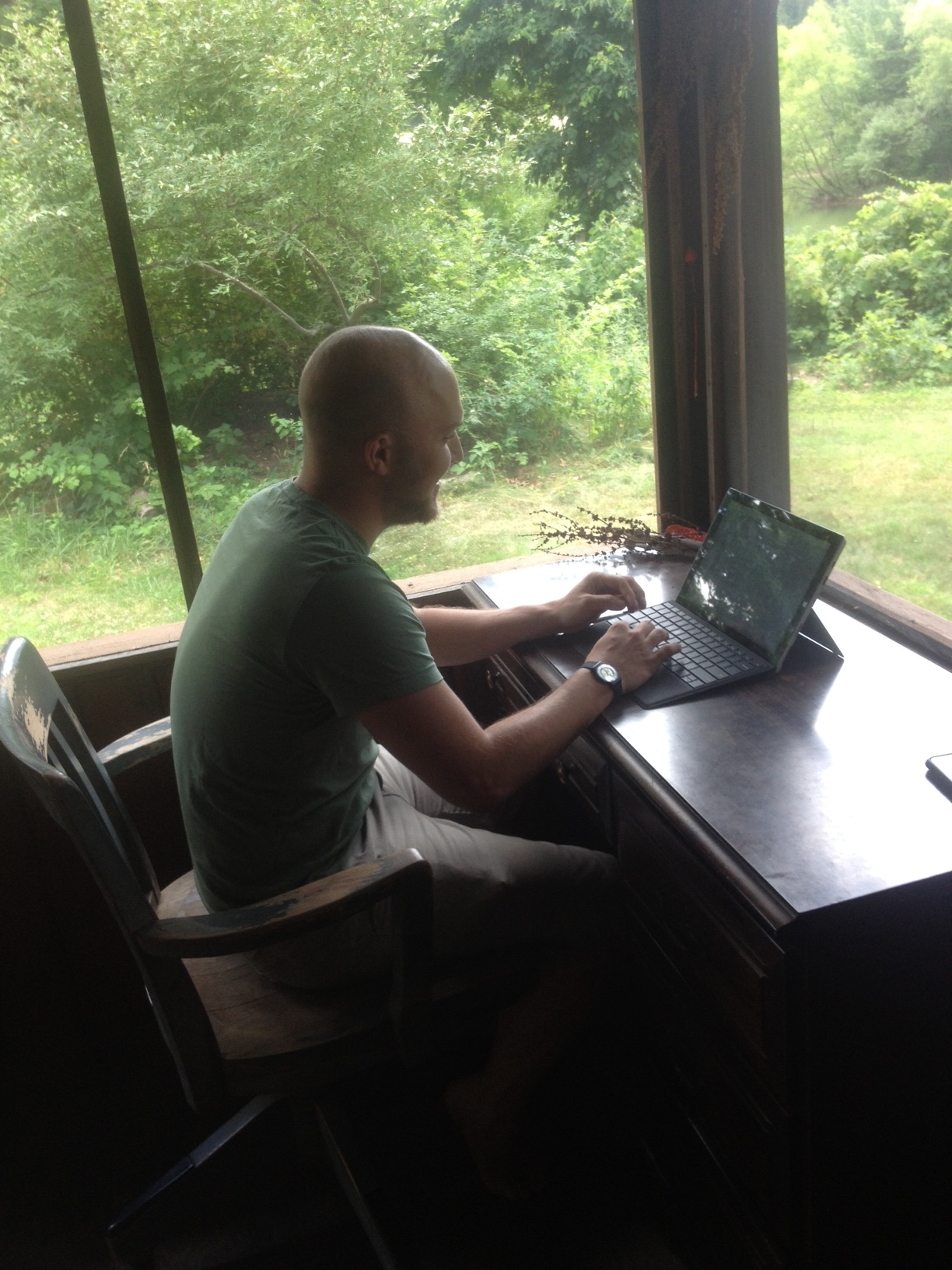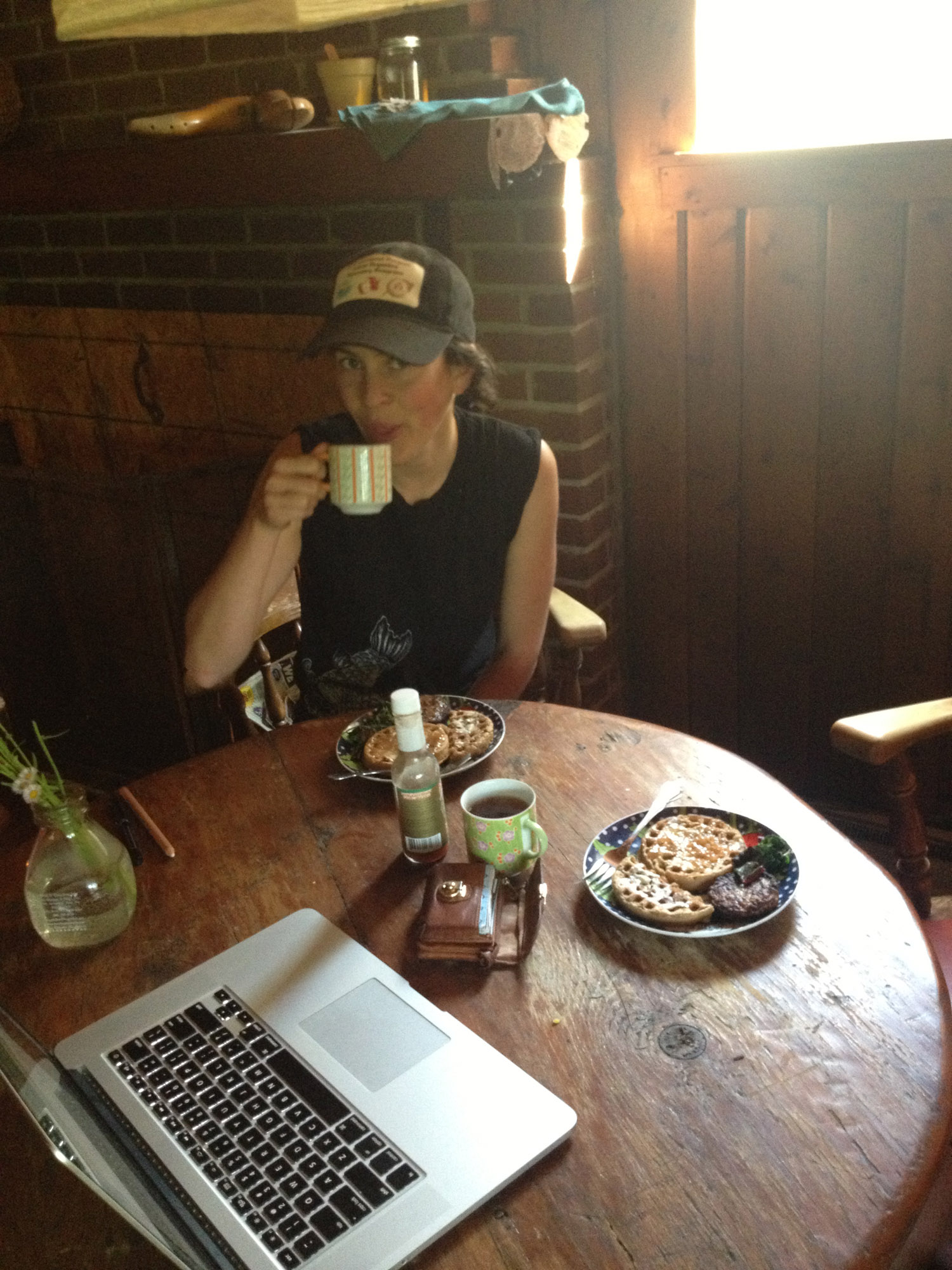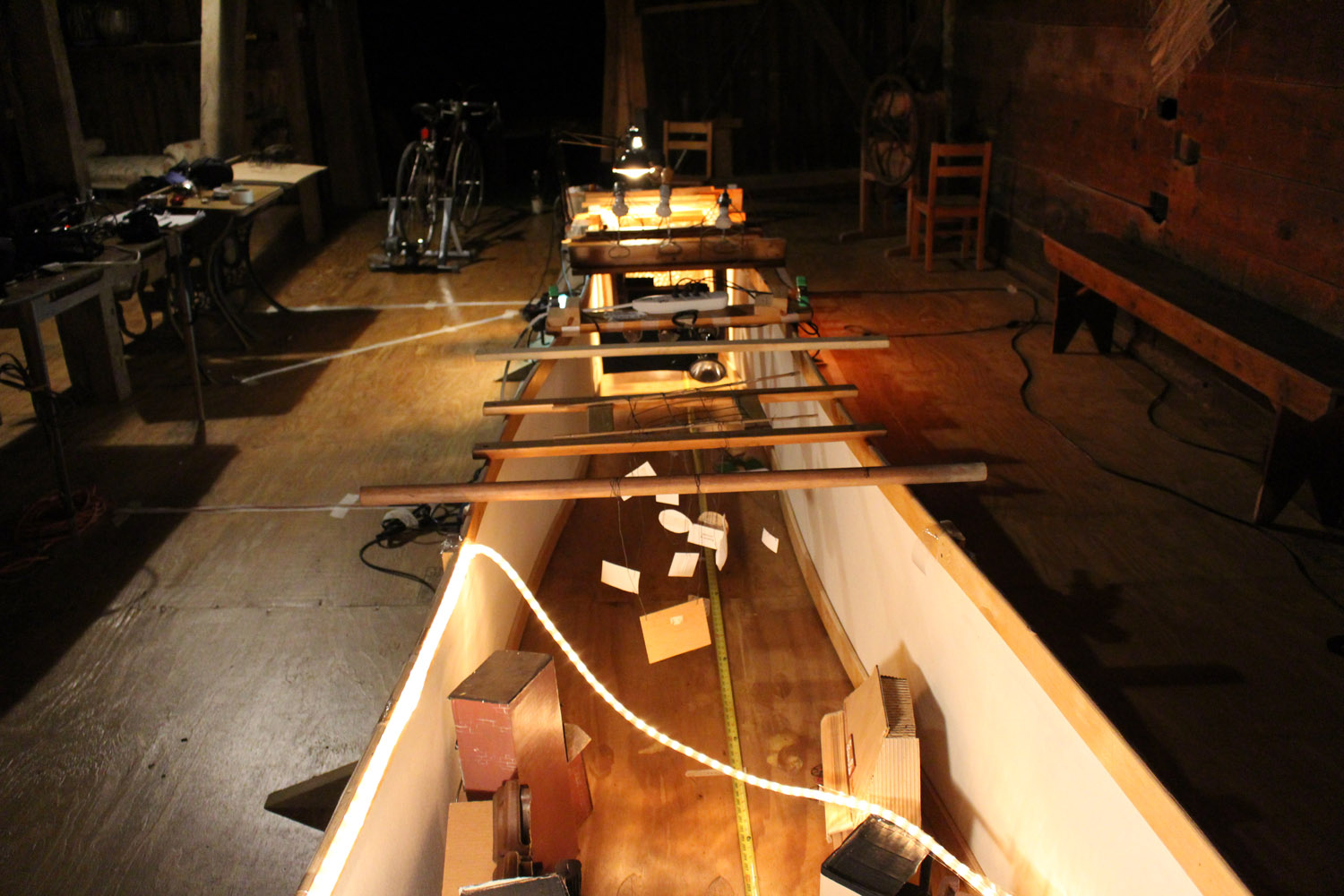 In the Rooms- each room has a working space/desk with a chair.
In the Cabin- dining room table and kitchen counter, these are communal spaces and work space/times should be respectfully negotiated with other residents.
On the Porch- large screened in porch with working desk and chair, two additional big chairs with side table and outlets.
Outdoors- there are 30-acres of outdoor space including a picnic table, adirondack chair, folding chairs, dock.
In the Barn- the property has a 1500 square foot stone barn with peaked ceilings, fan, skylights, lights and outlets. There is plenty of open space for working/building/meeting space/rehearsal/workshop space. 500 square feet have been converted into a working studio space with tables and communal supplies.
The Holes in the Wall Big Garden / Tiny Farm is less then an acre and provides bounty that spills over to the residents, supplies food for workshops/ organizations and provides a small CSA. We grow over 40 kinds of veggies, herbs and flowers including a you-pick herb bed for residents.